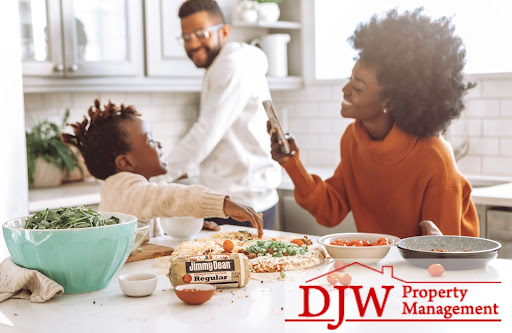 The Top 5 Ways to Keep Renters Happy (And From Moving Out Early!) 
Whether you are a property management company or simply a landlord looking to increase your passive income, one fact remains true. Without tenants to occupy your rental property, you don't have a business.
Retaining rental tenants is one of the hardest tasks that real estate professionals encounter. Renters require more upkeep than just collecting rent in a timely manner or facilitating utility management. In fact, rental property management is now expected to go above and beyond simply "managing tenants" in order to keep money flowing into the pockets of landlords who own rental property.
In the past, most of the control was in the hands of landlords. A landlord owned the property, and a tenant (or possibly a single-family) needed a place to live if they didn't own a home themselves. This was supply and demand with a major benefit to the landlord.
However, the state's landlord-tenant laws have evened out the playing field. Tenants now have a bigger say in rental property transactions. In order for a landlord to make money on their rental properties, they now need to make sure that their renters are fully satisfied with their overall rental agreement and experience.
So how does everyone win? How do you keep a single-family living in your rental property with a fair agreement? Once security deposits have been made, what insurance do you have as a landlord that your renters will continue their lease with you instead of choosing to search for a lease with someone else?
You do what you can to keep your tenants happy (within reason, of course).
If you happen to find that it is your responsibility to manage properties, either for yourself or for a landlord, industry experts have found that there are 5 critical tips that will keep your tenants happy and renting your properties longer- lessening your expenses along the way.
1. Tenant Screening 
At the beginning of the rental process, before a security deposit is accepted, there must be some sort of tenant screening in place to avoid any landlord-tenant hostility. Any rental management business will begin this process within their rental application.
The tenant screening process is a lot more complicated that you may think. At DWJ Property Management, for example, our screening process includes:
National and state background check
Confirmation of rental history
Credit report check, including score and full payment history
Review of any accounts in collections or judgments filed
Verification of photo ID  (on applicants over 18)
Sex offender, terrorist, and criminal check
Contact current employer for income verification or
Procure copies of tax return and current bank statement if self-employed
Contact previous landlords about their history with payments, property conditions, unpaid fees, and nuisance issues
The goal of these rental applications is not to invade a tenant's privacy. It is to reduce the possibility of problematic tenants that may create friction with landlords and management.
In real estate, this process is a sort of mental insurance for the property managers and landlords that let them know who exactly they are signing a lease agreement with.
So, how does a thorough background check keep renters excited to lease your rentals?
When landlords or property management software are screening tenants, the data collected streamlines trust between tenants and landlords. It provides an opportunity to ask questions and develop a mutual understanding and hopefully kindness between both parties.
As a landlord, if you know that your future tenants have a history of paying their month's rent on time, have not incurred unpaid late fees, and have left their past property looking pristine, well, you're going to want to rent to these tenants!
Therefore, when your perfect future tenants see and feel that they are wanted and that their behavior is appreciated, the relationship between the landlord, or property manager, and tenants will be longer supported through that mutual trust.
By leasing your rental properties to people you trust from the beginning, the chances of hostility between landlords and tenants decrease significantly, making it far easier to manage tenants overall.
2. Communication is Key
Property managers and landlords' management responsibilities would not be possible without clear communication with rental property tenants. The screening process also allows potential renters an opportunity to collect data about the type of owner and property management company they will be working with.
Not every real estate group meshes well with its renters. There are times when an owner is dishonest about the conditions of the property and tries to create a reason that the tenant must pay extra. It's sad to say, but it happens. That's why it's important for each group to have a clear idea of who they want to rent to/from when conducting a search for their house.
Property Management Software
Maybe you are the type of landlord or property manager who doesn't enjoy speaking to a tenant about daily operations or property maintenance. Maybe you own more than one rental property and simply don't have the time to devote to constant tenant communication. Life happens!
This is why most modern rentals are managed using a property management software system (online portal). Having an online portal can help screen tenants, but it also eliminates the need for any unurgent requests that arise when you manage property professionally.
Through this system, most successful property management teams often send out rent reminders before the date of rent collection as written insurance that management informed the tenant of their fees.
Collecting rent through online payments makes transactions easier between an owner and a tenant. Managing tenant complaints can also be done through the online portal. Let's say your stainless steel appliances that came with the unit need a little care. Renters can use the online portal to request maintenance repairs.
By implementing easy ways for communication that work for renters and property managers, renters tend to remain in their lease longer and are happier overall.
3. Honor Your Renters Privacy
While it may sound obvious, communicating with your renters is the most important thing to do in order to keep them happy and continue their lease on the property you are managing. Tenants will always have something they want or need, so being able to properly address their questions and concerns will keep them happy with their home.
However, there is a fine line that must be drawn between professional communication and imposing on your renter's privacy.
Oftentimes, when managing tenants, there will come a time when access to the property will be needed. Professional communication is essential in order to maintain the privacy of your renters.
If you ever need access to the rental, that is not an excuse to search for issues or pry into their lives. They will appreciate your professionalism and respect for privacy when you are given access to the place they chose to make their home.
4. Property Maintenance
Managing happy tenants can also be as easy as keeping up with maintenance. Many times, if your renters feel uncomfortable with the property managers or landlords, they will try to fix issues themselves. This can cost tens of thousands in expenses if maintenance requests are not handled in a sufficient amount of time.
You can actually save money by keeping open communication with the tenants you are managing because they will keep you updated on the upkeep of your property.
The renters you manage will be much happier when their maintenance issues are fulfilled promptly and thoroughly.
5. Hire a Rental Property Management Company
In today's competitive market, renters are expecting a lot more. From convenient payment methods to personalized services, keeping renters happy is no small feat. However, with the right property management team behind you—and with great tenant retention policies in place—you can make the process much easier.
So what does this mean for landlords? It means that finding a property management company that provides many of these benefits to the landlord can help increase the likelihood of having less conflict with renters, more rent, and longer tenancy.
In the end, property management companies will likely continue to be a good option for renters and landlords alike. They offer both parties a degree of consistency and support that is unimagined by those who are not working with a property management business.
Conclusion
In general, market research has proved that keeping your renters satisfied with the rental property is integral to safeguarding your long-term profitability. That's why you need a good property management company in place to protect you from lawsuits and to collect rent payments on time.
In addition to the above benefits, keeping renters happy leads to less turnover and fewer vacancies, which translates to greater stability in a company's client base. This makes it essential to keep existing renters happy through flexible lease agreements and proactive maintenance support like that offered by DJW Property Management.