Buying property in Boise, ID can be intimidating, especially if you're a first-time buyer. Our goal is to make the process as smooth as possible BEFORE purchasing your property in Idaho by providing this thorough guide.
Before you settle for the first property available in the Treasure Valley, here are a few considerations to look at that our property management team has determined are critical to your home buying journey.
Step One: Consider Your Long Term Goals
There are many reasons a person will look into purchasing a property. The two most popular are 1) the want to repurpose monies allocated for rent collection into a mortgage eventually leading towards ownership and 2) to purchase a rental property for tenants to rent as an investment property.
Either way, the goal here is to keep your money, grow your wealth, and invest in equity.
What Type of Home is Best for You?
First, you must determine what type of area you wish to live in. If you are from out of state, for example, you may not know that Canyon County vacancy rates are higher than those in the Treasure Valley due to Boise being a "trendy" place to relocate.
Real estate professionals can help you determine what areas in Boise and the surrounding counties are the best fit for your long-term goals.
If you are looking to join the ranks of the property owners in Boise, knowing what you're looking for will help you, your real estate agent and your property managers streamline your purchasing process.
Instead of aimlessly looking at homes for yard signs, your first step needs to be assessing your needs, your wants, and figuring out what you can afford.
Do you want a property near a school? Is a two-story property best for your age? Is a fixer-upper property more affordable than a starter home so that you can flip and sell? These are all things to consider BEFORE you begin your search.
Step Two: Time for Financing
Once you have determined what type of property best fits your family's needs, it's time to glance at the numbers and find out exactly what is required for you to afford your ideal home.
Try using free, detailed financial reporting tools or home financing tools found online to let you know what options are best for you. With these tools, you will have a better idea of what questions a lender will be asking you and be prepared with answers to help you qualify.
What About a Mortgage?
If you don't plan on paying for your whole house in cash, you'll need to find a mortgage lender. This person will view statements concerning your income. They will look at what debt you have, your income, and how often you've paid rent on time in the past.
The typical tenant screening process will commence and you'll learn what price you can actually afford. If you are like our person #1, looking to buy property today in order to allocate your rent payments towards your mortgage, this is your first step towards ownership.
As a property owner, instead of paying rent, your rent collection will dwindle down your mortgage loan until you own the property.
If you are like our person #2, the person looking for a rental property to use as an investment property (which they can rent the property to potential tenants and grow their wealth and equity) you'll also undergo the financial reporting process.
Upon approval, you'll be responsible for the down payment, however, your Boise property management team will find potential tenants to occupy your rental property. Your tenants will be responsible to make your mortgage payment when they pay rent.
You can personally manage your tenants' rent collection as well as maintenance requests, services, and such, or a wise option is to invest in property management services in the Boise area, especially if you are investing from out of town.
How's Your Savings?
This is the step in your home buying journey that requires a long hard look in the mirror. Achieving your long-term goal at the cost of your livelihood is not a smart way to build wealth and grow equity.
If this is the case for you, then your best option is to move into a rental property for a little bit longer so that you can properly save for your ideal home. Once you've saved enough, it's time to find your perfect property.
If you can manage to maintain your livelihood and have saved an adequate amount of money for an investment property, it's time to make you a property owner.
Step Three: Time to Buy- But How?
When driving around the Treasure Valley, you may see dozens of yard signs advertising properties for sale or properties looking for tenants to rent. You may have scoured the internet for properties to buy. You may have even contacted a few Boise property management websites to see what they have to offer.
If you are looking for a rental property or for your own home, it's great to contact a Real Estate agent and/or a property management team. These businesses have established relationships with landowners who are looking to rent or sell their houses.
Looking for a nice single-family home on State St? The national association of Realtors can help you find your ideal house within your budget that meets your needs in the Boise area.
Buying New or Used?
When you are in the business of purchasing a home, it is important to know exactly what your goals are at the beginning of the purchasing process. Just because a home isn't built brand new for you, there are still many ways to make any house feel like a home.
The cost difference between new home buys and used homes can be substantial. Building a home usually has significantly higher rates, depending on the area, than buying a used home.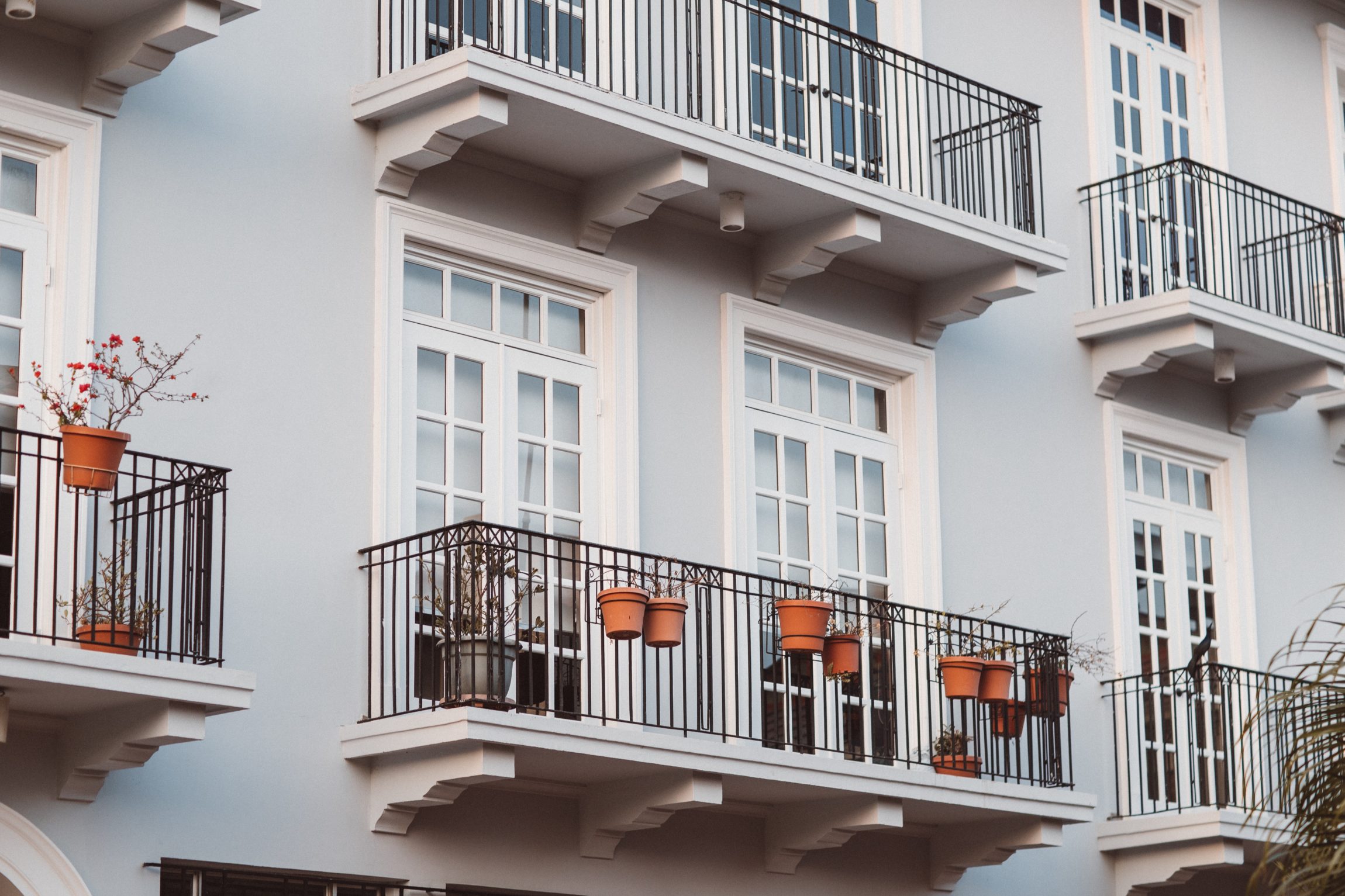 What About Apartments?
Apartments are an easy way to build wealth and own equity especially when purchasing an investment property. Not many people know that they can purchase individual units within an apartment complex.
This is where a highly qualified property management company can help.
Usually, if you are looking to purchase property in Boise, many property management website pages contain an owner portal that allows owners to see a transparent picture of what is going on within their properties.
Time to Make an Offer
Your Realator has found you the perfect house! Congratulations! Now, it's time to make an offer.
Word to the wise, don't forget about the closing costs. These are usually about 2%-5% of the original cost of your new home so, it's important to revisit your financial reporting solutions to see that your budget can afford the total of your new home.
This is possibly the least fun part of property marketing. The National Association of Realtors requires certain fees to make sure that all transactions between buyers and sellers are done completely and properly. This requires time and patience for all processes to be completed.
If you are looking to purchase an investment property, it's now best to find yourself a Boise property manager.
Renting Out Your Property? Get Yourself A Property Manager
A property management business manages your rental home, not assists you in managing it yourself. Their goal is for owners to have long-term tenants who will pay their rent in a timely manner, help care for property maintenance, and be good neighbors.
Residential property managers will conduct tenant screening, deal with most financial reporting, as well as keep up with property maintenance services.
When dealing with rental properties, it's important to conduct a thorough tenant screening before you allow just anyone to move in.
Finding a first-rate property management team requires more than entering "Property Management Boise" into your search engine. You want to find a Boise property management team that will help you accomplish your dreams of investment property.
So…
What Will a Property Manager Do for You? ?
If you are looking for an investment property and are in need of a Boise property manager, there are a few critical questions to ask you must ask yourself and your future property manager.
You can figure out what types of property management services each company provides by looking at their websites or their Boise property management blog.
Property owners should rest assured that with property management services to help manage their rental property, they can be relieved of all the typical property maintenance requests and rental collections.
A property manager's daily procedures are focused on the following goals:
To reduce the owner's risk as a Landlord
To maintain the integrity of the property
To maintain the cash flow
To increase the value of the property
Property management services for your rental property don't only include maintenance issues. Your property management services should also include a proper and thorough tenant screening.
Thorough tenant screening ensures both your property manager and property owner that tenants will pay rent on time and take care of your investment properties.
Maintenance services can usually be requested through a website that allows clients and tenants to communicate through an "owner portal," leaving your rental properties in good, managing hands, where owners will not have to worry about the day-to-day needs of their tenants.
Let DJW Property Management Help!
At DJW Property Management, we understand that you have many options when choosing a first-rate property management team.
Our mission is to provide property owners with a property management experience that is personalized, professional, and profitable. We offer a full spectrum of services to meet the goals of our clients, from full-service property management to listing-only services. In addition, our experience and relationships in the community enable us to provide our clients with quick sales and cost-effective repairs on a wide variety of investment properties in Boise, ID.
Please browse through our website and our Boise property management blog to get a better idea of how we can help you meet your investment goals. We look forward to hearing from you!