It's no secret that the Treasure Valley is rapidly growing. Whether it's the influx of students moving to Boise to attend college or the mass exodus of people moving from their home state, homes are being swept up left and right causing the property value of homes to skyrocket.
The curb appeal of the beautiful Treasure Valley is renowned far and wide, which is why now is the best time to start thinking about purchasing an investment property in Idaho.
Many people search for passive income through avenues like the stock market, but that can be overwhelming for people who don't understand stocks and trading. A more tangible way to generate income and accumulate wealth is through investment properties.
What is an Investment Property?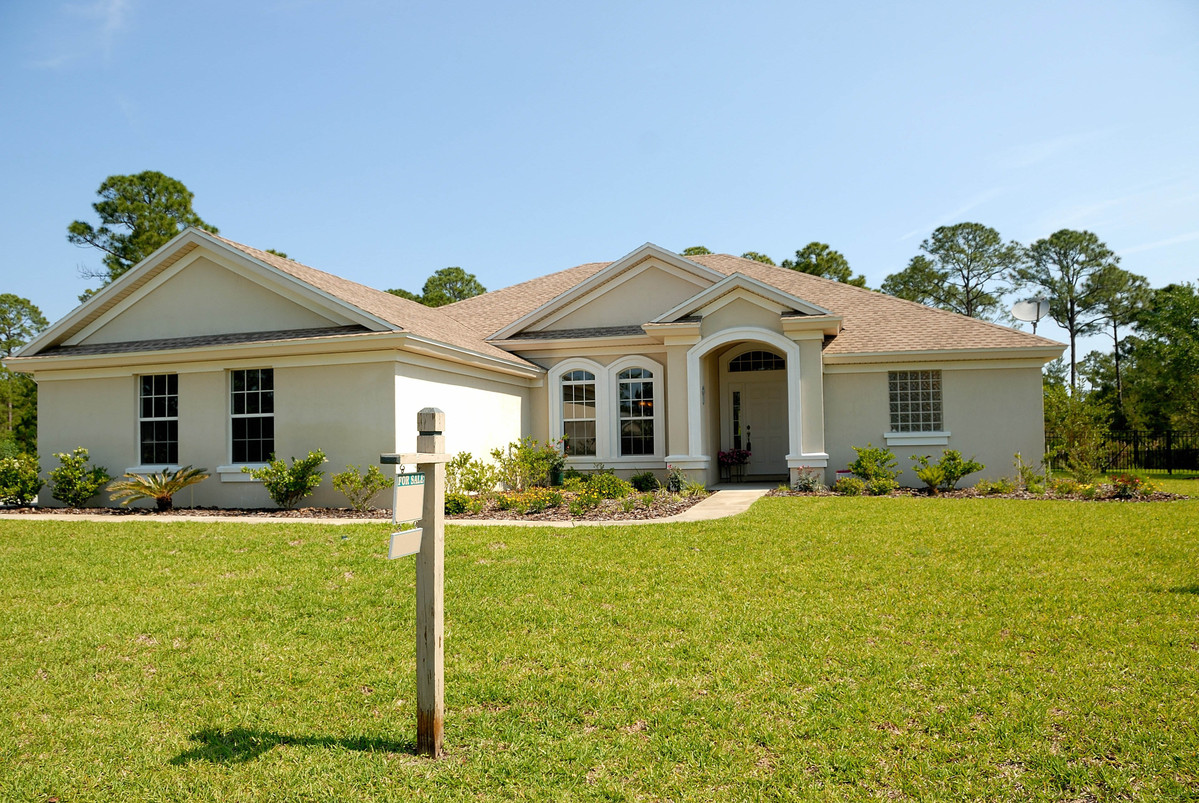 In simple terms, an investment property is an apartment or home (real estate) that is purchased with the intent of earning revenue from it. The return on investment from purchasing an investment property usually comes from renting out all or part of the property or flipping the investment property and selling it at a higher cost.
You can manage the rental process and tenants yourself, or you can have a property management company do it for you. Utilizing a property manager allows you the convenience of avoiding the small day-to-day tasks while reaping the benefits of your investment.
So, what are the benefits of purchasing a great investment property? How can an investment property help you make more money?
I'll tell you.
The Benefits
Investment properties can have a major influence on your finances. When you invest in real estate, you get to be in charge of who occupies your investment property. You earn passive income and get plenty of benefits for property taxes.
Being the owner of an investment property is like owning your own business except you can decide if you want to be hands-on or hands-off. Either way, you call the major shots.
You're in Command
As the owner of a rental property, you get the freedom to make major decisions about your investment property. Lease terms, rental payments, tenants, and property maintenance decisions require your approval. This is true whether you work with a property management company or choose to be your own property manager.
Tenants don't often place the same importance on regular household maintenance so there is a risk of renting to tenants who depreciate the value of your renal property.
A major benefit of being in command of your rental property is that you have multiple opportunities to save money on maintenance costs and other expenses.
When you buy an investment property, your cash flow is determined by what you choose to charge tenants monthly. A property manager can help facilitate and determine a proper amount to charge tenants that help you build wealth while your home acquires value.
Passive Income
When deciding on the cost you'll be charging for rent, it's important to keep in mind the goal of creating passive income for yourself. You want to make sure that the rent charge will cover the mortgage payments, maintenance, and any other costs that come with the home.
This way, the remaining money can go straight into your pocket each month.
Rental income can vary based on location so be prepared to do some research about location property taxes before deciding on where to buy. Property tax rates in the Treasure Valley, for example, range from 0.73% in rural areas and 1.327% in more urban areas.
Tax Benefits
Rental property owners get to experience many potential tax benefits especially when it comes to property taxes. When you are a rental property owner the tax write-offs that you are eligible for include:
Expenses when traveling to and from your rental properties
Homeowners insurance
Interest on mortgage and credit cards used to make purchases for the property
Property taxes
Maintenance repairs
And more!
Investment properties can come with some tax implications so it is best to speak with a financial advisor before taking out a mortgage loan or placing a sizable down payment that may be out of your budget. Your investment property can be considered a liquid asset and come with financial trouble if not handled correctly.
Luckily, the financial gains outweigh the losses when a good investment property is acquired properly.
Financial Health
Real estate investing definitely has its perks in the financial realm. When it comes to wealth management, a financial advisor can help you build your investment portfolio through your purchase of an investment property.
You can use the rental income cash flow to consolidate debt, pay off old debt, invest in multiple investment properties and so much more! A financial institution can help you distribute your rental income in a way that helps you grow your wealth while also taking care of your family and maintaining your lifestyle.
How to Buy an Investment Property
The first step in purchasing your investment property is to determine what is affordable to you. There may be times when your investment property is vacant. You must be able to cover the mortgage for both your primary residence as well as your interment property to stay out of financial trouble.
This may sound scary but if done properly, buying your first investment property can be quite easy. The traditional financing buying process includes finding a location with low property taxes. As mentioned above, the Treasure Valley offers a great rate.
Next, you'll want to find an investment property loan with an interest rate that is reasonable for your financial means. Your bank should be able to help you find a mortgage company or mortgage lender who can evaluate the type of mortgage insurance that's best for you and your investment property.
How To Get A Mortgage on Investment Properties
Mortgage lenders usually treat rental property mortgages the same way they treat a primary residence mortgage. There are a few minor differences, such as the mortgage interest rate.
Usually, investment properties will not have the same interest rate as a primary residence because there is more risk involved.
Your mortgage lender will determine if requiring a higher down payment is required for your personal situation. If you have a poor credit history and score, you may be required to put more money down.
This being the case, when beginning your real estate investing journey, it may be wiser to start with a single-family investment property. Smaller homes require less maintenance due to the fact that there are (hopefully) fewer people occupying the property.
How To Buy an Investment Property with No Money Down
Real estate investors don't always come from wealth. Sometimes investing in a rental property can help you build wealth through building home equity. Investing in real estate doesn't mean you have to take out a large personal loan. There are techniques that can help you do this with no money down.
The most popular technique people use is to leverage their primary residence home equity to buy a new rental property. House flippers often use this technique to build wealth by renting out their primary residence and then living in their investment property while improving the value of the house through updating and remodeling.
Another technique to purchasing a rental property is to find someone who can sign on as a co-borrower. By teaming up with someone who has the funds to cover the investment property loans or at least cover the down payment, you can share in the rental income profits.
Eventually, once the investment property loan is paid off, you can decide if you want to continue the partnership or not.
How Can a Property Management Company Help?
What if a real estate agent handpicked a good rental property for you?
When you find a trusted real estate agent to help you collect rent for your rental properties, they also take on more responsibilities in terms of day-to-day tasks.
Real estate agents usually work with a property management company that has deals with utility and maintenance services who can save you money on repairs on your home.
A real estate agent can also help you keep up-to-date with current housing prices within the area of your investment property. This way, rent payments can be adjusted at a competitive rate.
If you have the opportunity to increase your monthly payments, your property manager will know and keep you "in the know" about pricing near your investment properties.
Looking for an Investment Property for Sale?
A property management company like DJW Property Management can be extremely helpful for owners who are looking for their first investment property. They help owners secure long-term tenants, maintain cash flow, and reduce the owner's risk all while increasing the value of the property.
Clearly, rental properties are a great investment when it comes to real estate investing. If you have any questions about how DJW can help you make the most out of your first rental property or investment property, please contact us!