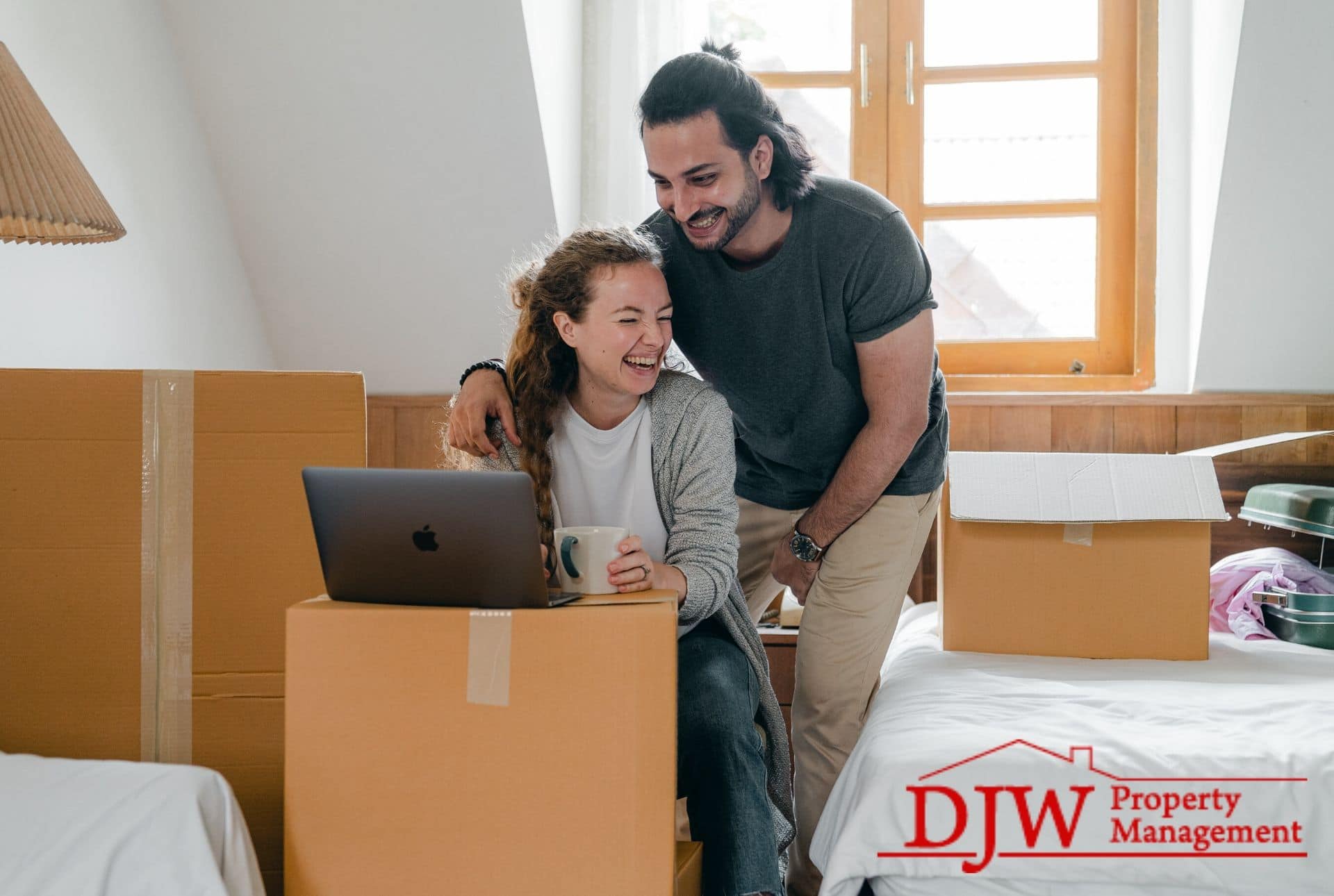 Moving day is almost here, and it's time to really start preparing for your new home! But where do you start?
Maybe you're new to this whole renting thing, or maybe you're a life-long renter and just want to know if there's something you could be doing better with your established moving system. Whatever your circumstances, we have a few tips on how to make moving into a new rental the enjoyable and exciting experience that it should be!
1. Do A Thorough Walkthrough
The first step to taking the stress out of your move? Schedule a thorough walkthrough with your property manager BEFORE you move in! Make note of any existing damages, big or small, in the home before your occupancy; take pictures with your phone and save them (upload them to your computer/outside storage if you need the space). This way the property manager knows how dedicated you are to taking care of the place, as well as having evidence if when you move there's a question of if the damage was there prior to your move-in.
If your property manager is unavailable to attend a walkthrough, do one yourself and send the image files and list of damages directly to them so that they have them for their own copy for their records, keeping all parties protected!
2. Plan Your Space Ahead Of Time
Before you even move in, you should be planning how you want to arrange your space! Knowing where you want to put things will help you to prepare for move-in day, making you have to move larger items–couch, anyone?–only once rather than shifting it multiple times!
Thankfully, modern technology has made space planning easier than ever before. You can go the old fashioned route and try to sketch out your plans by hand…or, you can download an app to help you layout and design your living space!
3. Make Sure You Have Your Utilities Set Up
When you move into a new home, you want to make sure that you have all utilities set up or transferred when you move in! You don't want a gap in water or electricity services, so it is very crucial that you don't skip this step. There are ways to keep your summer utility costs down, which makes summer a great time to move, but you don't want a lack of utilities to be the reason for a bottomed out bill! No electricity = no devices, and no water is not something you want to experience!
4. Get Help Moving
When moving day comes, you definitely don't want to do the heavy lifting alone! Text a few friends, or call your local moving company to lend a hand. The job will go a lot quicker, a lot smoother, and there will be less risk of damages or lost objects when you don't have the pressure of doing everything on your own. Added bonus: you get to relax at home and maybe not have to lift those boxes of books or your sofa! Your chiropractor will thank you for it.
5. Make Yourself At Home!
Finally, the most important step of any move: make yourself comfortable! You're going to be living in this space for at least the next year, depending on your lease, so making the space your own and making the place feel like home is going to be key to adjusting to your new rental.
If you're looking for the perfect rental, give DJW Property Management a call. They're ready to help you move into your perfect home today!