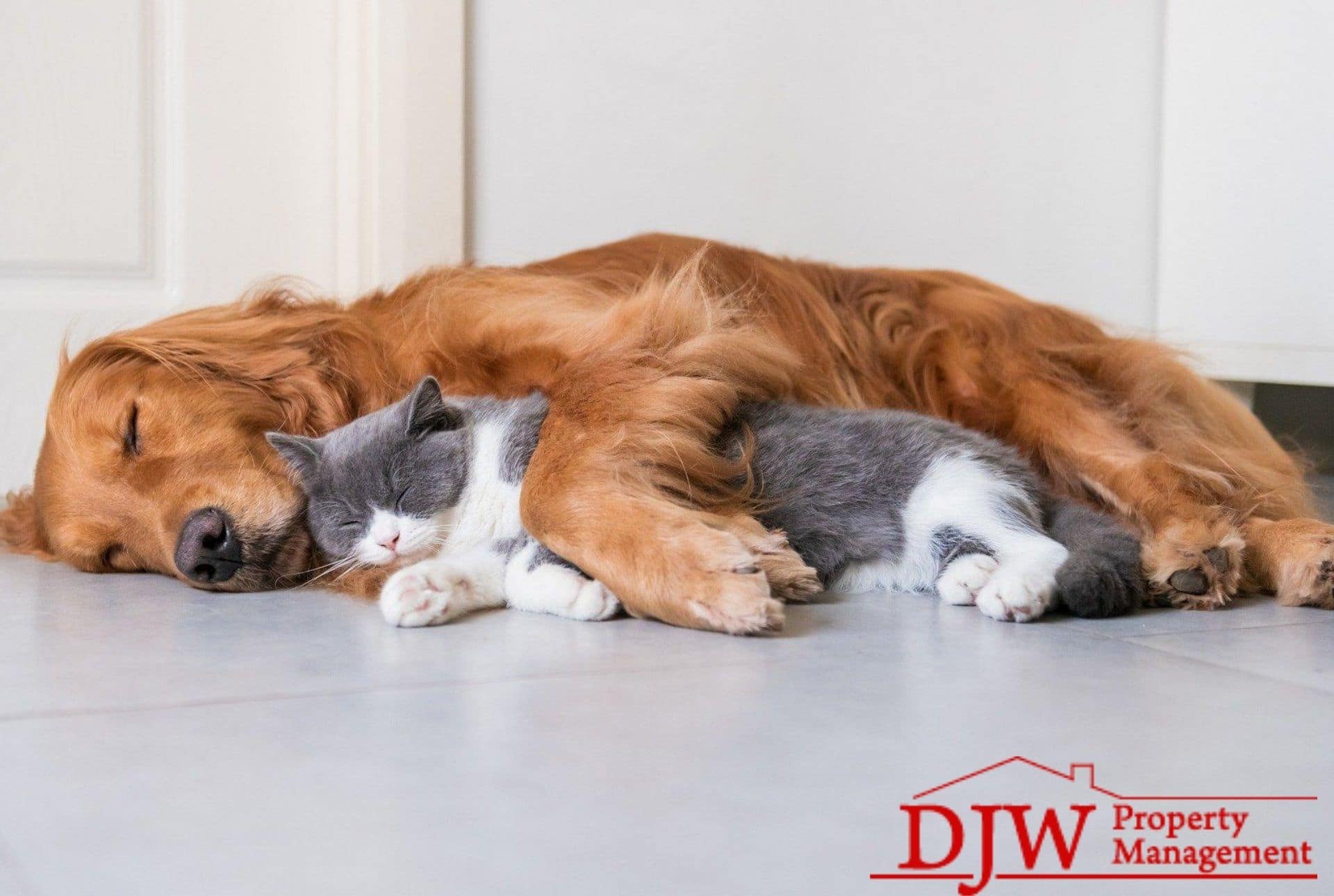 Is any life complete without the love of a pet?
Our furry-friends are our constant companions and can be the highlight of our day. But did you know that there are additional challenges when you're a pet owner and you're looking to rent a home? Read on to find out more about the responsibilities that come with renting when you own a pet!
Not All Rentals Allow Pets
Unfortunately, not every landlord is comfortable with pets in their homes. Whether they had been burned before by an inattentive pet owner or they just take precautions because they have heard the horror stories, they are validated in their concerns and have every right to not want to risk an ill-behaved critter in their investment property.
When searching for the right rental home, make sure you read all of the small print. Are pets allowed? If yes, are there breed restrictions in place? Can you have a bird or pocket pet/caged critter if cats and dogs are not allowed?
Pet Deposits and Fees
Once you do find a home that suits your needs and allows pets, it's time to get the rest of the details taken care of. Make sure part of your lease will discuss your contract regarding pets so that you have documentation of everything. This will protect you in the event the homeowner changes their mind about pets as well as protect the landlord in the event damages are caused by your pet and the question of financial responsibility arises.
One thing that may also be provided before you sign your lease is information regarding a pet deposit or monthly fees, such as "pet rent", for having your pet on the property. Think of your pet as your additional roommate; there is always the possibility for additional expenses!
Pet Related Expenses & Staying Up To Date
One caveat to renting as a pet owner is that there may be other requirements for your pet to stay in your home. Things you probably won't need to worry as much about, as you should already stay current on, are your pet's vaccinations and city licensing. Your property manager or landlord may require copies of documentation for these things to protect them in case of a negative incident.
Directly related, your property manager or landlord may require you to have a pet insurance plan in place for liability in case a problematic event arises because of your pet. For example, if the carpeting needs to be replaced or other damages need repairing because of your pet.
Your Pets Behaviors
Speaking of damages…it is extremely important that you are aware of your pet's needs, mannerisms, and behavioral concerns when you are renting. For example, if your dog is distressed by the sound of people outside and barks or growls, you may want to choose somewhere to live that is more remote than a shared apartment complex where noise complaints and concerns about possible aggression would cause problems for you and your property manager.
If your dog gets separation anxiety and causes destruction while you are away for the day for work or errands, it may also be a good idea to budget for daily doggie daycare. This will get your pet the exercise and socialization it desperately needs, while sparing you the headaches and expenses from potential property damage to your rental.
Is The Home Pet-Friendly?
The last consideration before you sign your lease: is the home itself pet-friendly? This goes beyond whether or not pets are allowed on the property. Is there a fenced yard for your dog? If your pet is younger, is there laminate flooring instead of carpet? Are there any other accessibility or safety considerations you need to take into account for your pet? Remember that your pets are family, so the home needs to be as much chosen for them as it is for you!
The team at DJW Property Management understands the value of your fur family. If you have questions about available pet-friendly rental listings or have concerns about what policies may be in place for your pet, please don't hesitate to contact us today!