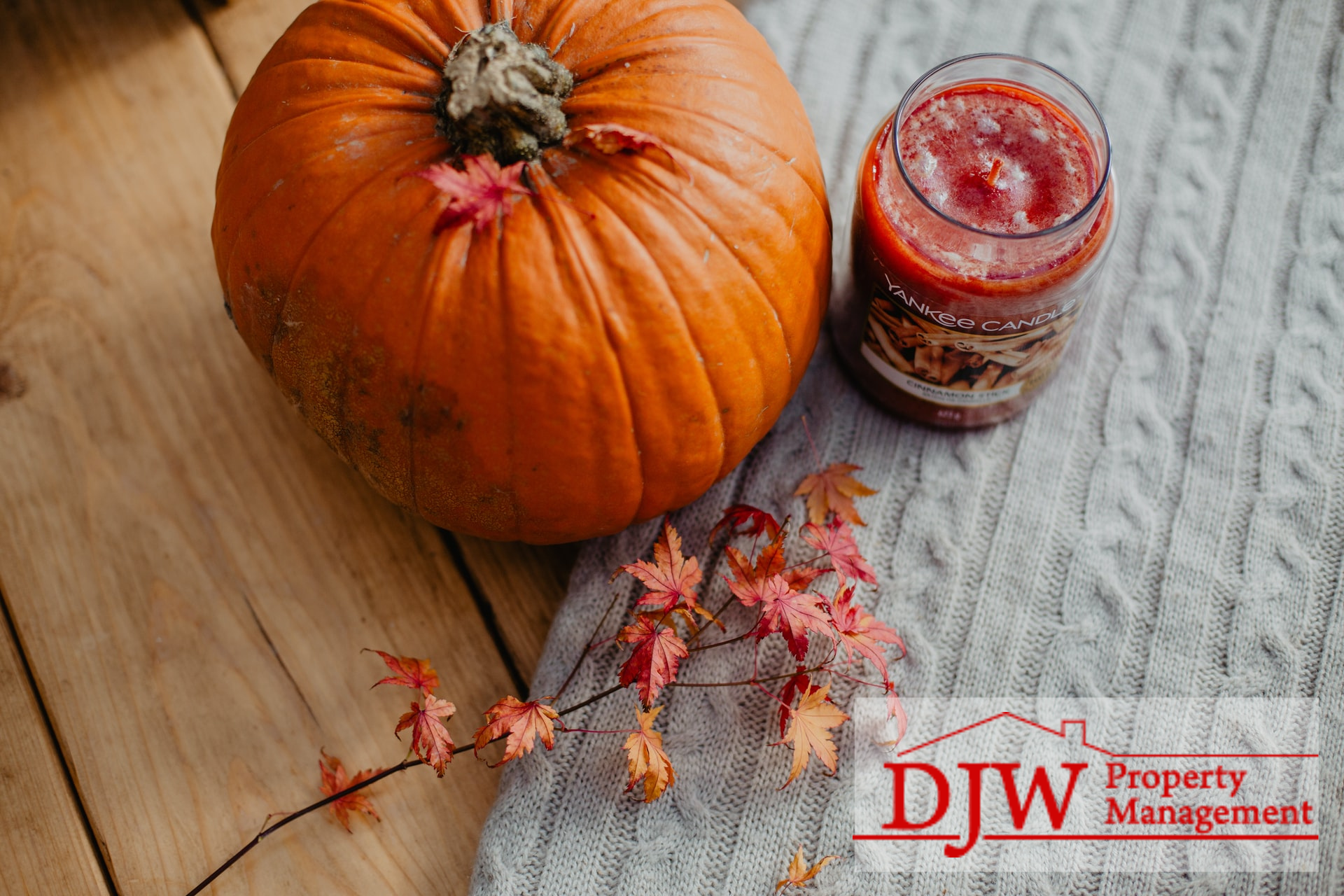 Are you ready for the spooky season? Do you love fall? Check out our suggestions below on ways to spice up your home and get it ready for the pretty autumn time. Whether you are a huge fall enthusiast or already wishing for the warmer weather, check out some fun ways to get in the spirit!
Pumpkins!
Well duh! What better way to feel in the season than pumpkins. Placing them around your house makes you feel ready for Halloween. Try spicing it up by getting some green or white ones. Grab some different sizes and use them to decorate around your home.
You could try and paint your pumpkins for a fun craft that shows off your personality. There are lots of different ways to decorate pumpkins besides carving them. Try adding some ribbon, wrappers, or other fun things to your pumpkins.
Flowers
Flowers are pretty year round. Find some pretty fall colors and put them around your home. They bring in good vibes and help make a home more lively. Or try decorating using acorns, corn, wheat, etc.
Chrysanthemums are a great flower of fall. They come in a rainbow of colors, are sturdy, and don't mind a little frost. Whether you planted them or bought them, they are a great flower for the fall season.
Bake
What better way to enjoy fall than to bake some warm treats. Whip up some apple pie or cinnamon rolls and enjoy the warm sweet smell around your home. Make some caramel apples or some spooky treats. Try a new recipe today! Enjoy the yumminess and share with your friends. Drop some off with your neighbors or family, and I am sure you will be the highlight of their week. Share the joy with others!
Are you more salty than sweet? Try some roasted squash, mac and cheese, slow cooker meals, or brussel sprouts. Whether you like to cook or bake, the warm yumminess of fall is the best.
Decorate your Front Porch
Do you love driving and seeing front porches decorated for fall? It's the best with all the orange, yellow, brown, and warm colors. Try putting out some pumpkins, hay bales, and other decor to spice up the front of your home.
If you are looking to sell or lease your property, sprucing up your home will create curb appeal and be more inviting. Learn more about leasing options on our website. We can give you advice on how to upgrade your home, both inside and out.
Explore!
Wondering where to get some fall porch decor? Try going to pumpkin patches and other local events near you. Take home some decorations and support local businesses. There are several awesome spots in the treasure valley. Check out this link for the best fall festivities, events, and things to do this fall in Boise.
These events will put you in the spooky Halloween mood. Whether you are going to a haunted house, corn maze, or Haunted World, I am sure you will get a fright.
Candles
The smell of fall is the best! There are so many places to buy fall candles and enjoy the smell drifting through your home. Some classic smells include Apple Cider, Spiced Pumpkin, and Autumn Wreath. These sweet smells help you feel fall all around you and warm up your space.
You can also get car air fresheners if you want to enjoy the smell driving as well. Throw some cinnamon sticks around your home for instant joy.
Get Cozy!
The best part of fall is snuggling up under your blankets, fireplace on and watching a good movie. Watching the leaves fall from your window is another highlight. Decorate the inside of your home with cozy blankets, cute throw pillows, and candles. Maybe add some plaid or other fall inspired looks.
We hope you are excited about the fall time and do some fun activities this year. If you are looking for home change or need help, contact us today. We are here to help you with anything you need, and we hope your fall is pumpkin spice and everything nice!