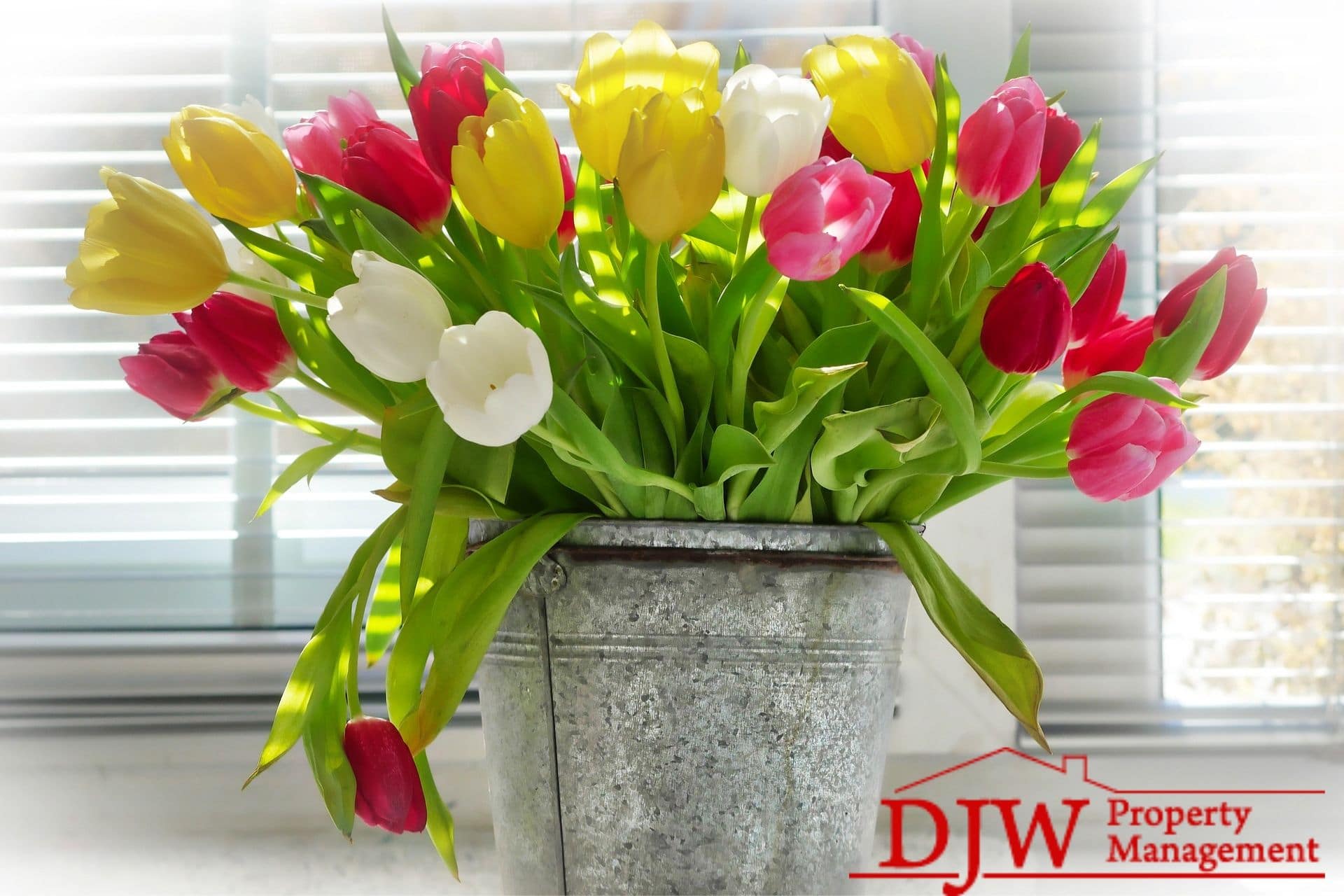 Spring has officially sprung in Boise, and we are starting to see a mix of the usual rainy days and the sunshine that carries the promise of the fast-approaching summer months! With such a variance in the weather patterns, we all are looking for activities that can be done both indoors and while soaking up the sunlight. A classic? Spring Cleaning!
If our recent list of reasons why you should spring clean has motivated you to take part in the age-old tradition, or if you have always done it as one of your own personal home rituals, here are a few tips and tricks to keep up your sleeve and make sure your house shines by the time you're done!
Open A Window
Along with having some amazing health benefits, opening up a window for a little fresh air can make all the difference when you start cleaning! That draft does a lot to help to dissipate any fumes from any cleaners you may use. Bleach, Lysol, vinegar…whether you're using a commercial or more natural base, nothing quite gets rid of the risk of light-headedness from a strong smell like an open window. As a bonus: this nice weather means you can turn down your heaters and let those open windows clear out the dinginess of the stale air from the long Idaho winter!
Drapes & Shades
One area that typically gets a little neglected during regular cleaning is your window drapes and shades. If you have fabric curtains, now is a great time to get them a good wash or dry clean (depending on care instructions) to get rid of all the dust and grime from the last few months. Even better? It gives you an opportunity to change them out for your back-up set in a brighter color!
When it comes to shades, these get particularly overlooked. Having a duster or a rag to clean between the blinds will make such a difference for the lifetime of your shades! Dirt, dust, and debris easily get trapped here, so this will help to get rid of the added particulates that might blow in through your open window.
Give Your Mattress Some Attention
Vacuuming your mattress every few months is a MUST. All of the dust and other contaminants that build up in your mattress, especially without a mattress cover, is not something you want to sleep on every night!
Another thing to do: rotate or flip your mattress! This is something you should do about every six months, so that makes now the perfect time! By rotating your mattress, you prevent a specific area in your bed getting worn out faster than the rest.
It's All About the Details
The little details matter! Take a look around your home. Is there an area that seems to get missed more often than not? Take some time to vacuum out cabinets and drawers, as dust can accumulate in them pretty easily. Clean out your fridge and freezer; actually take the time to wash them out with hot water and soap!
Another trick to guarantee that clean gleam at the end of the day is to look for places that don't usually get attention from your vacuum or duster! These areas include:
Ceilings, particularly in the corners
Light fixtures and ceiling fans
High shelves
Pictures, canvases, and other wall decor
For some of the more delicate items, canned air works wonders to clean off the dust!
Don't Forget Decor!
For that finishing touch, you can't forget decor! Whether you celebrate spring holidays like Easter, or you just like to refresh your seasonal decor, now is the time to do it! Brighter, lighter colors are always a good way to go for items like throw pillows and bed covers, and in the spring nothing beats a fresh DIY floral arrangement to celebrate the growth of the season!
If you are in the Treasure Valley and looking for a new rental or a property management company to look after your investment, DJW Property Management is here to help! Contact us today to make the most of the opportunities in these warmer months!