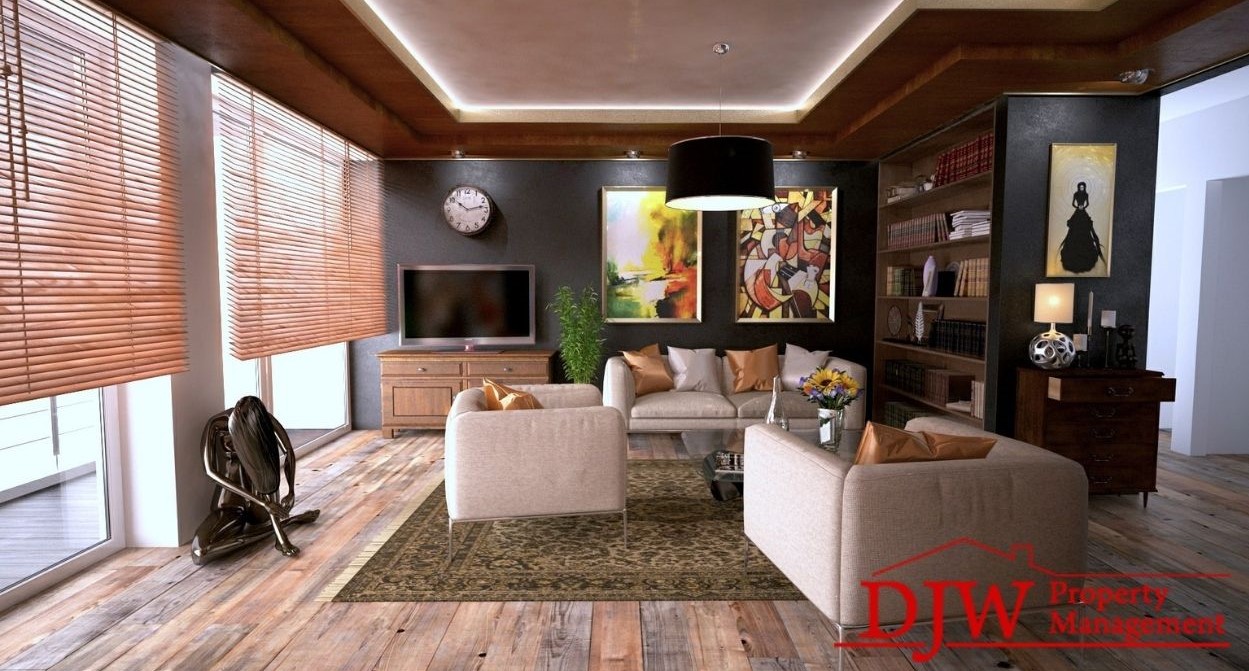 One of the most difficult things about having an apartment is organizing it in a way to make it feel bigger. Most apartments you find are going to be pretty small compared to a house, and this means that it's especially important to find a way to arrange the apartment efficiently. There are many ways to maximize your space, even if it's a small space. Below, the DJW Property Management team have listed our top tips and tricks for maximizing your apartment space. Check it out!
Furniture
If you want to maximize space in your apartment, one of the most important things you can do is to get creative when furnishing it. This means that a lot of the time, you'll want to look into multipurpose furniture. Items such as an ottoman that doubles as a storage compartment for blankets or coffee tables that can raise and act as a desk are perfect for smaller apartments. Items like these will help ensure you're maximizing all the space you've got.
Another important furniture tip is to have the right size/shaped furniture and arrange it in a way that doesn't feel crowded. If you can, you should look at your apartment before purchasing furniture. You'll want to find furniture that compliments the shape of your apartment and doesn't look too big for the space. You should take measurements of the walls you want your couches on to help figure out how you'd want it arranged.
Use All the Storage You Can
This may seem obvious, but you really want to utilize every area of storage you have. When you have too much of your belongings out around the apartment, it can start to feel crowded and stuffy. You should utilize storage under your bed, the guest closet, bathroom closets, kitchen cabinets, etc. This also includes using the multipurpose furniture mentioned above, such as the ottoman that doubles as blanket storage. Aside from this, there are many other innovative storage options that can help you become comfortable with apartment living. Making your apartment less cluttered will ultimately make it feel bigger.
Cleaning
Staying on the subject of avoiding clutter, you should try and keep your apartment as clean as possible. Although leaving a sweatshirt on the floor or some dishes sitting on the counter top doesn't actually make the space smaller, it definitely makes it feel smaller.
If you're looking for a new rental property, contact DJW Property Management today. Whether it be a house, apartment, or townhome, we can help you find a rental property that fits your needs!