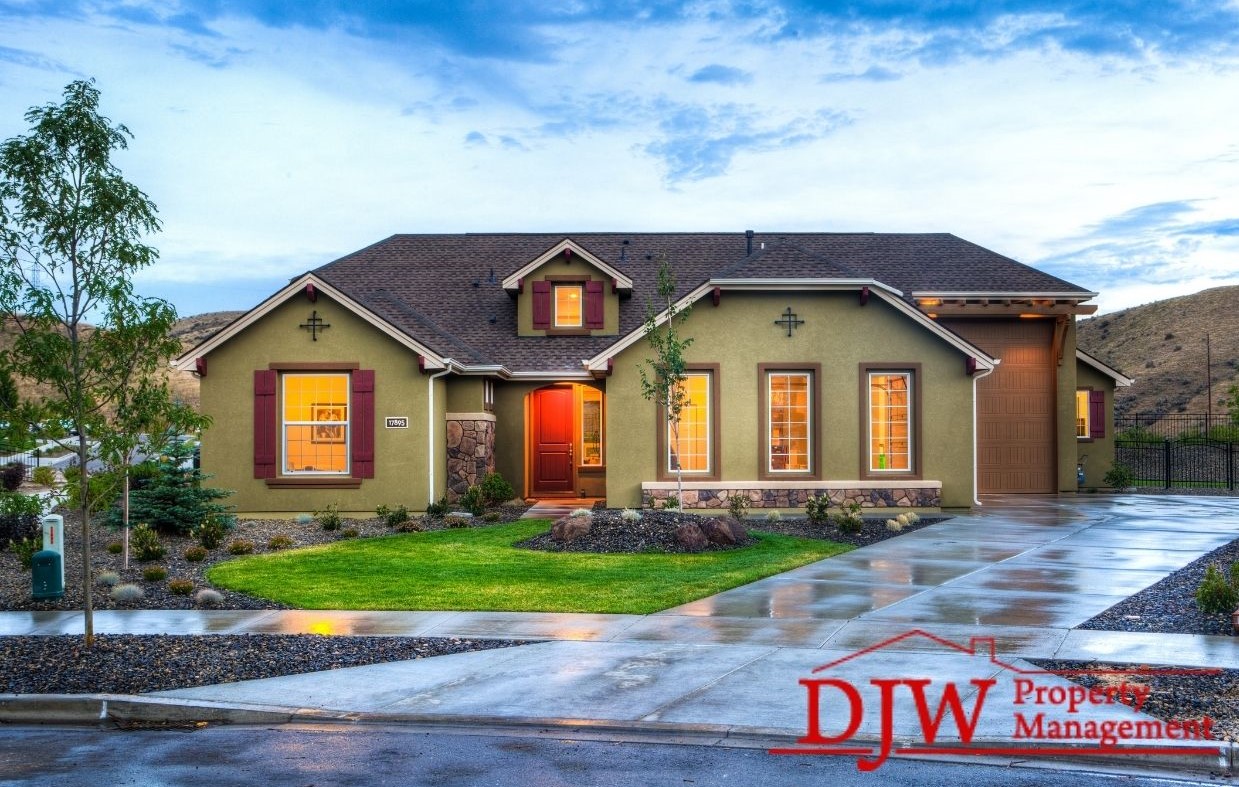 Getting into a new home can be a great change of scenery and can make you feel refreshed. If you're looking to move out of your current home, one of the biggest decisions you have to make is whether you want to buy or rent your new house. Of course, there are a lot of limiting factors that influence this decision like income and availability. At DJW Property Management, we know how hard this decision can be. Below, we've compiled a list of the pros and cons of buying versus renting for you!
Buying
Pros
The biggest benefit of buying a house is just that you own it outright. When you own your home, you get to make all of the decisions for the house. If you want to add another bathroom onto your house, you are free to add your own creative touch. If you want to paint your walls a different color, it's all up to you!
Another benefit of buying is the investment aspect. Depending on where you buy your house, the value will continually rise while you're living in it. If you buy a house in downtown Boise or the North End, these are locations that are becoming ever more popular and it, in turn, raises the value of your home over time. If you ever choose to move out, you can choose to rent out that house and create a new revenue stream for yourself.
Cons
One of the major cons is that it's a long term commitment to buy a house. Once you buy the home, you'll most likely be in that city for quite some time. It's a lot harder to sell a home move around compared to just waiting until the end of your lease agreement.
In addition to that, you're responsible for all of the work on the house. If you choose to rent, on the other hand, your property management company may take care of service requests for you. This can make your life a lot easier if you're not very handy!
Renting
Pros
As mentioned previously, the flexibility of renting can be a huge benefit for those who don't want to be tied down in a home for multiple years. Of course, this varies depending on how long your signed contract is, but lease agreements can be as short as six months and some apartment complexes even offer month to month contracts.
Another pro is you don't have to worry about the depreciation of the home – because you don't own it, it doesn't matter if the value goes down. If it devalues based on events out of your control, it's not your problem! On top of the benefits listed above, there are many, many other pros of renting online!
Cons
One of the biggest downsides to renting a house is that you can't make major changes in it to suit your liking. This could be something like staining your fence, planting a tree, or painting your walls. If you feel that big changes or renovations need to be made in your rental, it's important that you talk to your property management company before doing anything.
Additionally, when you want to resign a rental lease, your property management company can raise the monthly rent based on a change in the property's value. Don't let this deter you, though, as a property manager typically won't raise rent more than a slight margin in between leases.
If you have any questions about renting a home, be sure to contact DJW Property Management. We're always here to help with your questions, and we can get you started on your search for the perfect rental. Give us a call today!