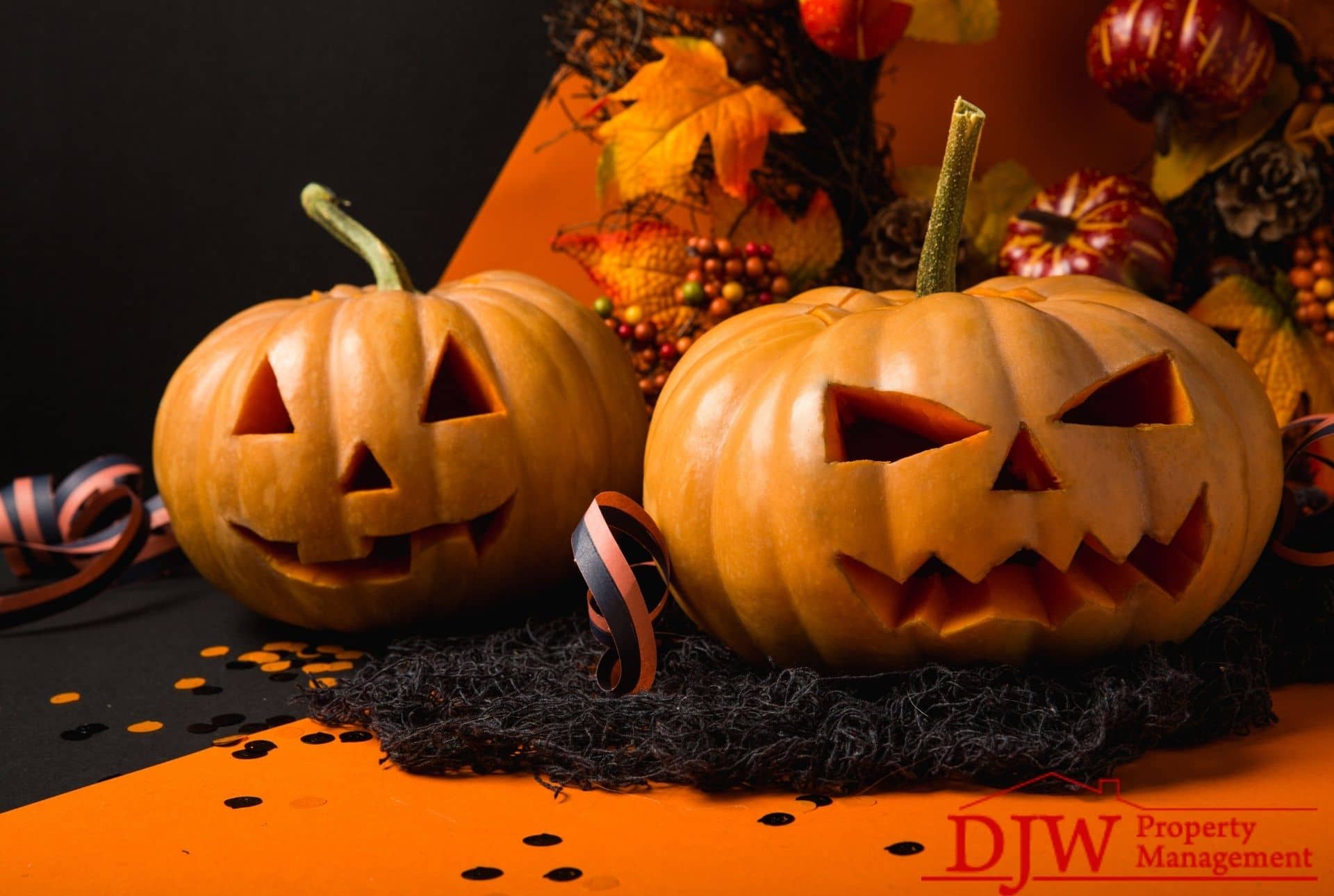 October is here, and there's a chill in the air that raises the hair along your spine. That's right…it's spooky time! Halloween is just a few weeks away, and now that you've prepared your home for the colder months, you're ready to decorate!
When living in a rental, it can be difficult to know just how far you can go with your decor. You may know how to hang things without damaging your walls, but do you know how to decorate on a budget? There are so many aspects to home decor, and we're here to help you create the perfect Halloween ambiance to delight yourself and your neighborhood!
Customize It To Your Space
Depending on your rental, you may have tons of room to go decor crazy, or you may just have a few areas where you can utilize decor. Evaluate your space. Do you have enough room to go all-out, or is it more conducive to finishing touches like throw pillows and table decor? There are Halloween decor options for every need and budget, so once you know what your home can hold, the sky's the limit!
DIY It
Sure, you can buy all kinds of pre-made decor. But if you're working with a budget or just feeling festive and crafty, there are ways to add spooky touches without breaking the bank…and while having a little fun, too! You can use all kinds of dollar store finds and household items to make Halloween decor. All you have to do is get a little creative, utilize resources like Pinterest, and grab your trusty glue gun and craft supplies!
Take The Party Outside
Don't have a lot of room inside or just want to bring some Halloween fun to the neighborhood? Decorate outside! Turn your yard into a graveyard, smash a witch into your tree, create a creepy laboratory complete with a bubbling cauldron and skeletons in chairs on your porch. Don't have access to a yard? Decorate your windows! There are different string lights and lanterns available to cast an eerie glow, and window clings don't do any damage. If your apartment has a balcony? Utilize that! String cobwebs and craft giant spiders to cling to the railings. Let your imagination run wild!
Make It Social
Love Halloween but don't see the point when your space is too small to have people over or your friends and family are too far away? Take it online! With all of the tools at our fingertips from social media and other virtual platforms, it's never been easier to decorate your homes together, carve pumpkins, or have a scary movie night with distant friends and family. You can even host a virtual Halloween party!
When In Doubt, Ask!
If you're not sure what your limits are for decorations and your rental lease agreement isn't very clear, you can always contact your property manager for clarification! General rules: avoid putting holes in your walls or damaging the property in any way, respect your neighbors, and have fun!
If you have any questions about what is allowed at one of our listings, contact DJW Property Management today…and happy hauntings!