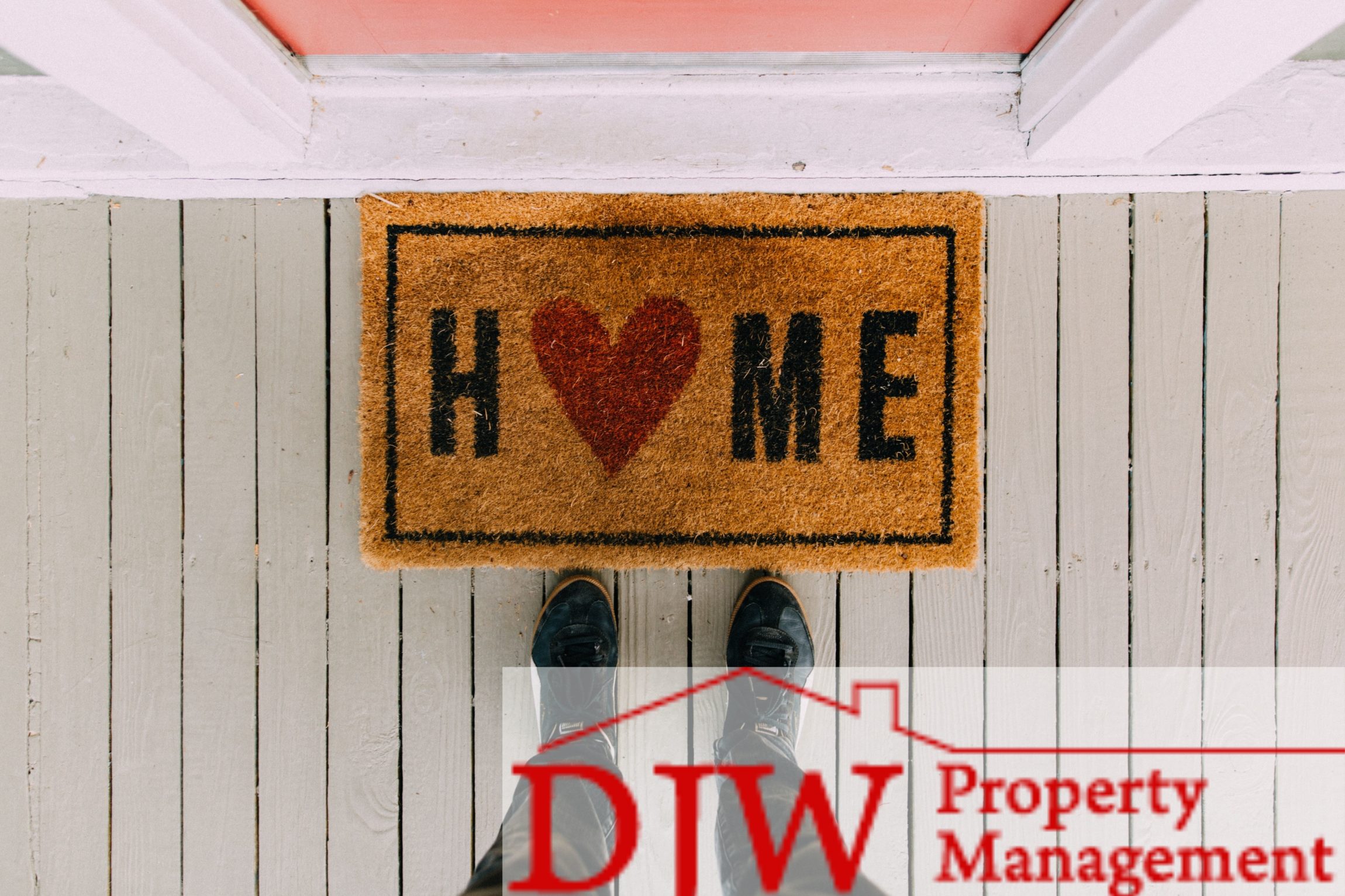 Although moving can be an exciting time – it can also be emotional. It's not uncommon to feel out of place and uneasy in a new space that is unfamiliar to you. At DJW Property Management, we want you to settle in and feel at home as soon as possible. If you're relocating your family into a new rental home soon, we have some tips to keep in mind as you start planning your move.
Add an Indoor Herb Garden
When it comes to rental homes, sometimes your outdoor space is limited. Luckily there is an opportunity to plant a garden indoors. As people, we often thrive on a routine while keeping quiet time for ourselves. So much of our struggling comes from things we can't control. The moving process can definitely heighten this feeling. The more we can accept that life is unpredictable, the more peace of mind we will have. Gardening is a great way to help practice this mindset. Start by preparing the herbs of your choosing – basil, mint, and rosemary are all great options. Choose herbs based on what you know you cook with the most. Growing them in places with lots of natural light, such as a kitchen window or skylight is recommended. Next, do your best to care for them and let mother nature do the rest. You will feel a sense of pride in what you have helped grow. Your herb garden can be your safe space. It is a place you know you can visit each day and it will help you feel grounded and centered in life and in your home. If you're feeling stressed or struggling with feeling present, spending time with your new herb garden will help. Gardening is a wonderful way to reduce stress, connect with the world, and eat healthy, all of which can help you live a more happy life. Simply spend time in your garden and feel the life around you.
Scatter Family Photos Throughout Your Rental
If your house was to catch fire, other than family members and pets, what would you risk your life to save? Most people answer with family photos and scrapbooks. Don't take them for granted though – it's important to remember how impactful photos really are especially when you're settling into a new home. When we see photos of close family members or friends we smile and travel back in time to the moment the photo was taken. We are reminded of those special people who matter the most and to treasure every moment because time moves too quickly. There are so many places you can hang photos in your rental. You could do a simple grid arrangement on the wall of the sitting room area and/or master bedroom. Pick a profile photo of each family member and put them in their own black or white frame for a clean look. If you have a hallway in your rental, you could do a hallway gallery wall. Take a bunch of family photos, have them framed, and hang them on the wall in any way that looks best to you. Lastly, create a curated photo collection. If you have any bookshelves, TV stands, or desks, you can place small photo frames in those areas. Your rental will start to feel more homey when you are reminded of your loved ones in every room.
Pep up with Candles, and Music
You can achieve instant coziness with little things around your home that make you feel settled. For example, if you have a favorite candle or a special music playlist. Light that candle whenever you need to feel better. Put a speaker in the kitchen or living room and play some songs that always turn your mood around. Music is an instant serotonin booster and scents can bring your mind back to another time in your life. Again, bring you and your family back into a familiar routine. Your routine shouldn't have to change just because your location does. If you lose your wallet and keys frequently, have a designated space to put those when you get home. It is the same with coats and bags; use the same hooks you had in your last home to give your new rental a familiar feel.
Cozy Up with Rugs and Cushions
Another way to decorate your rental is with rugs and comfy couch cushions. One of the easiest ways to make your home feel cozier is by adding warmth under your feet with a rug. So many new homes are straying away from carpet and most have wooden floors now. Soft rugs are a must – especially in the winter! A couple more must-have items for around the house are blankets and throw pillows. Both are stylish yet also handy when you get chilly. It's important to feel comfortable in your space and these items will definitely help with this.
If you have any questions about renting a home or hiring a property manager, don't hesitate to give us a call! Our staff is trained and educated on everything needed to help you.