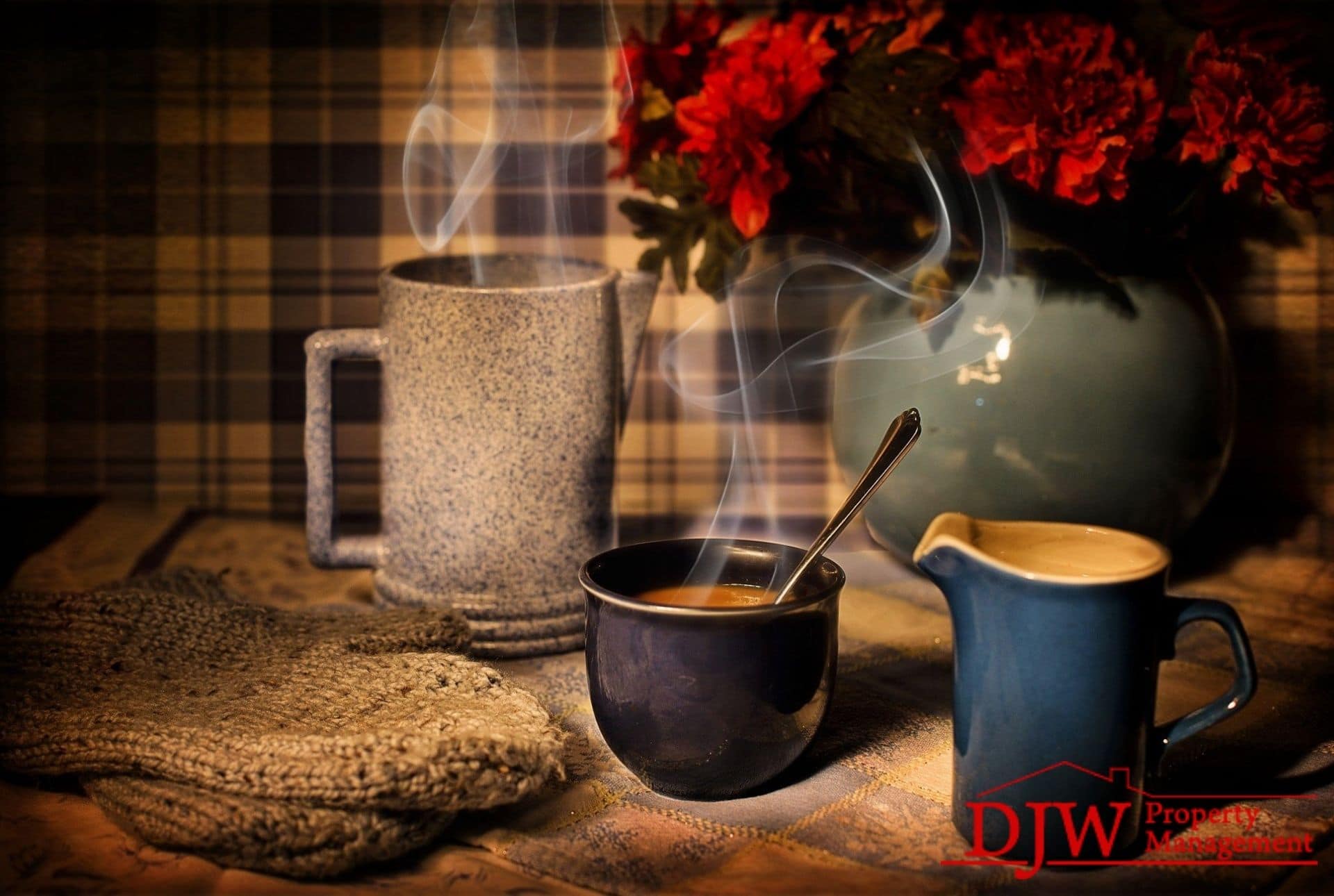 Winter is coming on fast, and it is not messing around this year! From the drastic change in temperatures, I'm sure you've realized that we are in for a brisk winter season. Once you have all your Idaho winter essentials, you are probably wondering: "how in the heck am I supposed to keep my rental warm when it's already this cold?!"
Not to worry; the team at DJW is here to help! We've put together a list of ways to help keep your home warmer this winter…without breaking the bank!
Space Heaters
Let's start with the obvious: a good space heater can be irreplaceable during the cold winter months! If there's just one area of your home that seems cold or if you just need a sporadic heat boost for those times you catch a bit of a chill, picking up a quality space heater can help heat up those problem areas and keep you nice and cozy in your rental this winter. You can even find one that is more energy-efficient if you are concerned about your utility bill!
Humidifiers
Fact: humidity actually makes you feel warmer! If you've visited the Southern United States or anywhere with additional humidity than south-western Idaho, you probably think that this is obvious. But do you know why that is the case?
It turns out that the moisture in the air leads your body to sweat less, and since sweating is your body's natural cooling system, you retain more heat! So, using a humidifier can help you stay warm this winter…and help you avoid that seasonal dry, flaky skin!
Area Rugs
Wood, stone, and laminate floors can be lovely and a breeze to clean. However…they get COLD! To avoid the chill from your floors, invest in an area rug or two for the winter months. Not only can this save your floors from the moisture, grime, and salt mixture you'll carry in on your shoes this season, but you can also enjoy the warmth provided by your rug! Doesn't drinking cocoa on a shag rug in front of a roaring fire sound nice? If you have a fireplace in your rental home, you can make it a reality!
Locate and Seal Drafts
One way to be more proactive about retaining heat in the winter? Find the cracks that drafts are coming from! It's not uncommon for doors or windows to need seals replaced, and it's definitely more noticeable once the temperature drops. If you notice a draft in your rental home, do what you can to locate it. If a door or window needs to be resealed, it may be a good idea to put in a maintenance request so that your property manager can get it taken care of professionally.
Stay On Top of HVAC Filter Changes
Finally, the best way to keep your rental warm this winter is to stay on top of your HVAC maintenance. By routinely changing the filter in your heating system, you make sure that air can flow freely from the machine and keep your home warm all season long. It also prevents allergens and other irritants from circulating in your home, leading to discomfort or illness!
If you have questions about your HVAC filter or any other method of heating your home this winter, give the team at DJW Property Management a call. We're happy to help our tenants do what they can to stay comfortable and maintain their rental property!