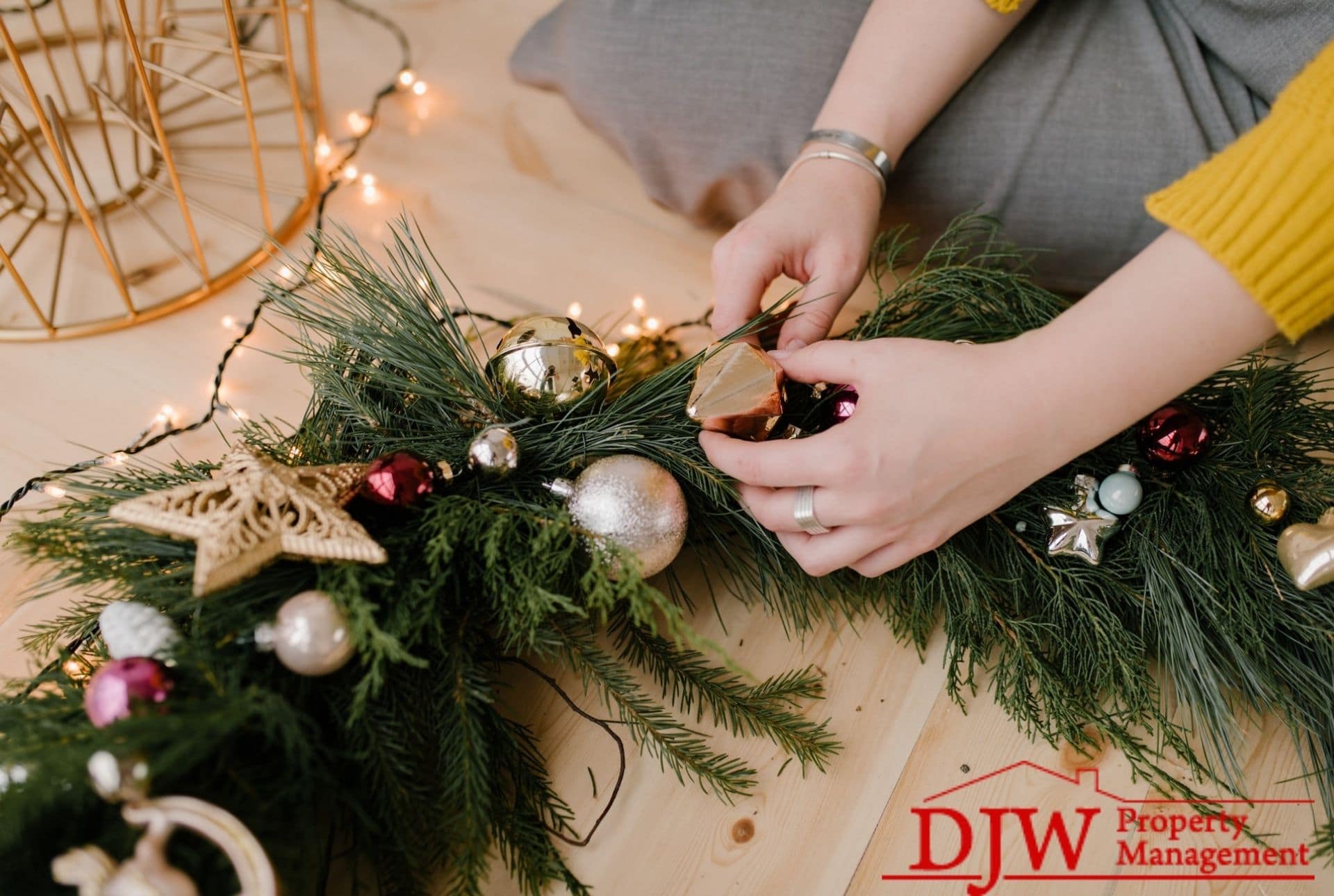 A chill is in the air, the first snowfall of the season has come and gone in the Treasure Valley, and it's time to spread holiday cheer! While renting and holiday decorating can seem a bit tricky, there are quite a few options available to make your home feel festive without causing any potential damage that your landlord could be upset over.
At DJW Property Management, we want everyone to enjoy the season without worry; that's why we've put together this list of holiday decor ideas to help you get started!
"Oh Christmas Tree, Oh Christmas Tree…"
The signature of the season, it's just not the holidays without a Christmas tree! You need to take a few things into consideration: the height of your ceilings, space available for the tree, and whether you want a real or fake tree. Real trees smell glorious but can lead to ongoing cleanup that you don't have to worry about with an artificial tree. Live trees also can be highly flammable, so it's important to take this into account when decorating and choosing a space!
Let There Be Lights!
Nothing brings holiday cheer to a neighborhood quite like seeing all of the holiday light displays that everyone so lovingly puts effort into every year. When planning your light display, it's important to first locate the power source outside your home; older homes don't always have an outdoor outlet, and you don't want to cause a draft or water damage running an extension cord outside from your window! If your home does not have an exterior power outlet, or if you're looking to save the money that you'd have to add to your power bill, there are battery operated lights available that will still give your home a festive glow!
Festive Details
The holidays don't stop at those twinkle lights outside; bring the spirit of the season inside, too! Bright home decor is a wonderful way to embrace the holiday spirit, and homemade decorations can give a personalized touch to your home. These handcrafted decor projects are also a great way to spend time with family and friends on cold winter evenings!
Cozy Accents
Whether you're looking to give your home a cozy feel or are looking for less holiday-specific decor, adding touches of comfort to your home is a great way to embrace the season! Updating textiles like curtains can be a great place to start, and accents like festive throw-pillows and cozy blankets draped on the sofa or reading chair can go a long way toward making your home feel warm and inviting this winter!
Not Sure About A Decoration?
If you're not sure about the type of decorations you can use on or in your rental home, contact your property manager for clarification. The team at DJW is happy to help spread the joy of the season by answering your questions to ensure the best outcome for tenants and landlords alike!