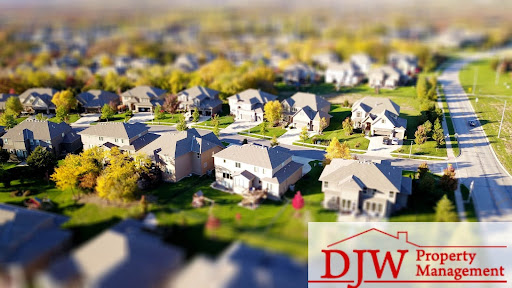 <h1> 7 Ways to be a Good Neighbor- Caldwell, Idaho Edition</h1>
Have you just moved to a new area? Are you struggling to meet new people? We've all been there, but it doesn't have to be a challenge- especially in Caldwell, Idaho.
Idaho's population has grown immensely in the wake of the pandemic and many people have set their sights on Caldwell, Idaho for new, affordable living. The only problem with moving to a new place, especially in this technical age, is that finding a community of people in your new space can be tough.
Most people who move to Idaho can expect to face a community that is friendly and open. A good neighbor will wave hello and smile as you drive down the street, school districts are a bit more secure, and people will actually ask you how your day is.
Picture a place called Pleasantville, and you've pictured most areas to visit in Idaho.
When you move or visit somewhere new (like Caldwell, ID), you may find that the community is more like a tight-knit family. The neighborhoods seem safe for children and people within them seem to support each other. So, how do you become a part of this in your neighborhood?
Well, in order to have good neighbors, you need to be a good neighbor. Here are seven ways to leave your new neighbors feeling like they've known you for years- like you are family, like you can be partners in this wholesome place.
<h2> Introduce Yourself <h/2>
First things first. If you want to have any hope of having good neighbors, you must introduce yourself. This isn't the 1950s when people randomly show up on your doorstep with a casserole and cookies on move-in day (though, don't be surprised if they do). You're going to have to make the first move.
Get creative with how you introduce yourself, but don't be overbearing. If you see someone passing by on a walk, smile and wave. Maybe say "Hello! How are are you?"
Oftentimes, this alone will lead to a small conversation.
Many people will suggest that in order to be a good neighbor, you should join the Home Owners Association (HOA) in your community. If you want an easier route that requires less involvement, making an introduction can be as easy as waving hello to your neighbor as they pass by your yard or inviting them to a neighborhood, backyard BBQ.
<h2>Take a Walk Outside <h/2>
Another way to get to know your neighbors is to get outside and actually explore your neighborhood. Not only will the fresh air and exercise be great for your health, it will also present opportunities to see your community and potentially meet a good neighbor or two along the way.
If you have a friendly pet, such as a dog, take it out for a walk.
People LOVE dogs. Not only are they a man's best friend, they are also a man's best wingman! Dogs can support your efforts in bonding within your community. Once you meet a few people within your community, you can become walking partners with your good neighbor.
OR, you can be a good neighbor by offering to walk your neighbor's dog for them!
You can also show that you are a good neighbor by cleaning up after your pet and by having great pet etiquette (a.k.a not letting your pet bark all day and all night to annoy your good neighbor).
<h2>Ask For Help <h/2>
Once you have introduced yourself and have gotten a feel for the community's personalities, ask your good neighbor for help. People LOVE to be needed, so next time you need a helping hand, ASK!
Ask about the best happy hours in the area and ask them to check your mail if you are out of town. Don't be too needy, but also don't be afraid to ask your fellow neighbors for help. This will also open the doors that allow them to ask you for help in the future.
Being a good neighbor involves some give and some take, so remember that if you do ask for help, be ready and willing to return the offer.
<h2> Offer Your Services <h/2>
Being a good neighbor doesn't take much, especially if you subscribe to the golden rule mindset.
A little kindness can go a long way in growing your good neighbor status within the community without being overbearing. For example, if you live next door to an elderly couple, you can offer to shovel their driveway in the wintertime.
Maybe you are living next to someone who has a lovely garden but is leaving town. Offer to water their plants while they are gone, or to keep an eye on their house.
<h2>Find Fun Places to Vist and Invite Your Good Neighbor <h/2>
Look up fun places to visit in your area and invite your good neighbor! Subscribe to your town's local magazine and support your local artists and restaurants.
When your community sees you out and about, they will grow to know your face and will see that you support your town. When you begin to make friends in your community, invite them to these local events in order to build the bond of a good neighbor.
<h2> Always Take Safety Into Account <h/2>
One of the biggest perks of being a good neighbor and having good neighbors is security. Children ride their bikes in cul-de-sacs or walk home from school in your neighborhood. Caldwell may a lower crime rate than 1/4th of the country, but having a neighborhood watch is one of the benefits of living in a trusting community.
<h2> Keep Up Your Curb Appeal </h2>
This may seem shallow, but your property image is critical. If you can find ways to improve your property space, your community will thank you (maybe with those cookies we talked about earlier) for contributing to the property value of all the homes around yours!
No good neighbor wants to stay next door to a home whose yard looks unkept. Be a good neighbor and join the community efforts to keep the area looking like a work of art; like a space that people will want to visit and stay at.
This can easily be done by adding a flower garden to your front yard , or by adding lights along your walkways to show off your house at night. Your front yard garden can be a work of art and actually improve the value of your property and the homes around you!
Now, that's a good neighbor!
<h2>How Can We Help? <h/2>
There are all sorts of ways to be a good neighbor. Some of them are listed above, but the best way is simply to get to know your neighbors and let them get to know you. Hanging out with your neighbors will make everyone more comfortable with each other, and you'll feel safer as well, which is the important part. If it starts with a smile from a neighbor, then everything else can grow from there.
At DJW, we can help you learn more about your new home community in Caldwell. Our property management team can help you connect with the areas you decide to call home. Give us a call today!