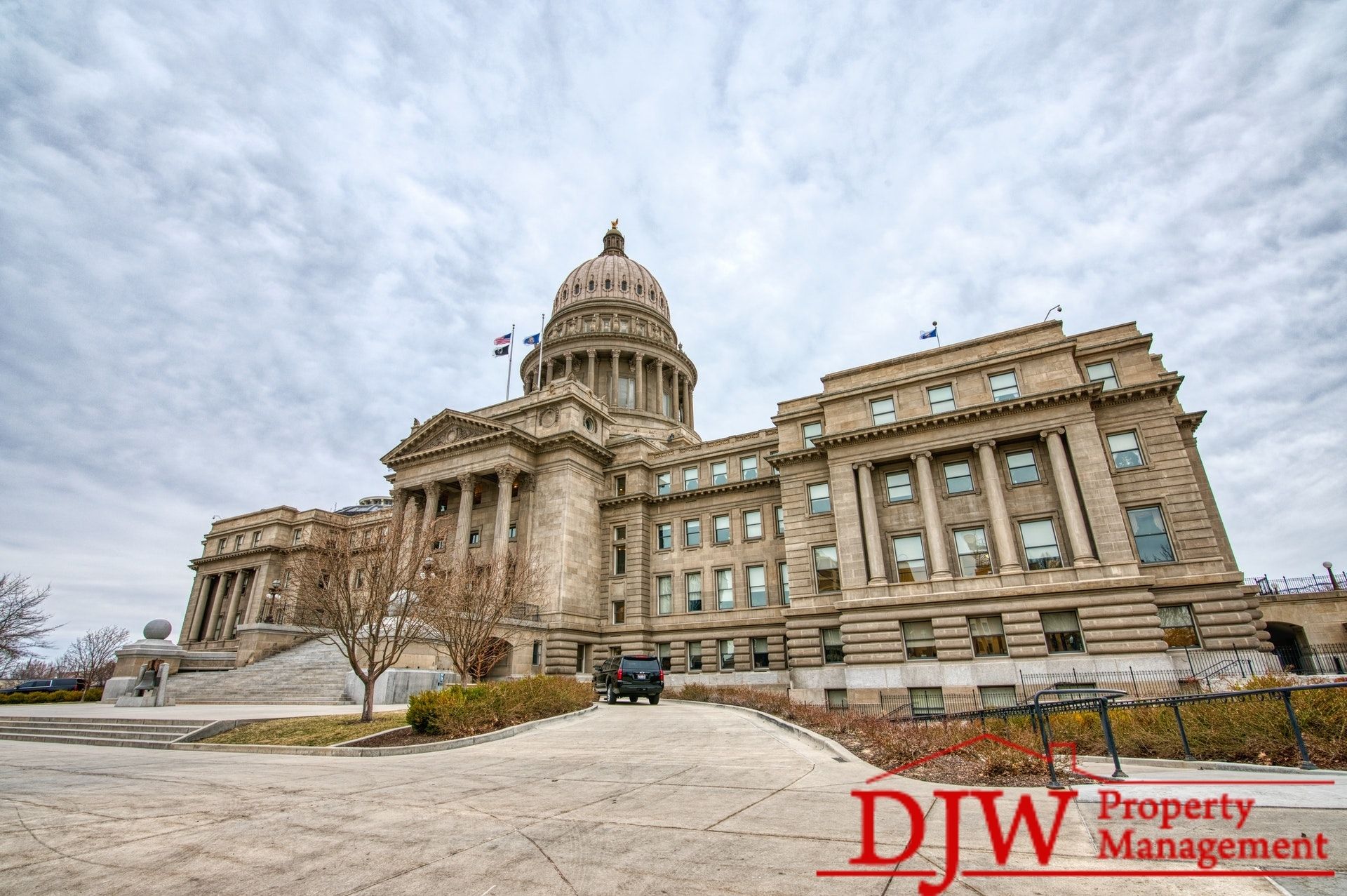 In recent years, Idaho has become one of the most popular places in the country to move to. With a few big cities and many outdoor adventures to do on your free days, there is something for everyone! The DJW Property Management team wants to ensure that you find the home of your dreams, whether you know exactly what you're looking for or just want to rent around until you find your long-term home! Below, we have listed a few of the most popular cities that may be a good fit for you!
Boise
With mountains, a busy downtown atmosphere, and a growing college population, Boise is a versatile city that offers many activities and fun things to do. If you are looking for outdoor activities you can hike Table Rock, shop at local stores downtown, or drive to Bogus Basin for skiing and snowboarding. The Boise State University campus is beautiful to walk through on a sunny day and if you like college sports, the university has a variety of NCAA teams with games year-round. If you are more of an indoor person there are still many ways to spend your time, some of which are the Boise Aquarium or the Discovery Center of Idaho.
McCall
McCall is an iconic destination that people from all over the west come to visit. There are activities to do during every season, but the summer is the most popular for visitors. With the McCall-Donnelly school district ranking among the top in the state, this would be a great location to move to if you have young children. The city of McCall hosts many events for the local community and tourists who wish to attend. You can go boating on the lake in the summer and snowshoeing in the winter, which cultivates constant excitement as the seasons change.
Meridian
If you are more into the suburban lifestyle, then Meridian may be a good fit for you! This city has been amongst the most popular places to move to in Idaho recently, so you better snatch up some property as soon as you can. This is another great place for families to move to because of the many excellent schools to choose from and low crime rates throughout the whole town. Not only does it have great school districts, but the job market is growing there as more and more businesses are added in Meridian every year. Many have predicted that Meridian will soon be one of the most desired cities to live in in the country because of its growing economic activity.
Coeur d'Alene
In northern Idaho, close to the Candian border, Coeur d'Alene has been a tourist destination for many years. It is most well-known for its beautiful bodies of water and is surrounded by mountains as far as you can see. Coeur d'Alene is most popular in the warm months because of the outdoor activities the city has to offer. Lake Coeur d'Alene and Hayden Lake are lined with beautiful homes, all with their own access to the water and boat docks. Mineral Ridge Loop and Indian Cliffs Trail are only two of the numerous breathtaking hikes that you can find in Coeur d'Alene. Although winters in Coeur d'Alene can be very harsh, accumulating a few feet of snow each season, the warm summer months are a perfect counterbalance.
Eagle
Located in the foothills of Boise, Eagle is a more slow-paced town with many relaxing activities. For people who live a relaxing lifestyle, there are multiple golf courses, locations for wine tasting, and spas to spend the day at. Like Meridian, this is an up-and-coming popular city that has had a growing population in the past few years. There is also a lot of land in and around Eagle that can allow you to build your own house from the ground up just how you like it. This also means there will be many beautiful homes available for rent in the near future!
If you are interested in moving to Idaho and want more information about the state or certain cities, the DWJ Property Management is here to help. Contact us today!