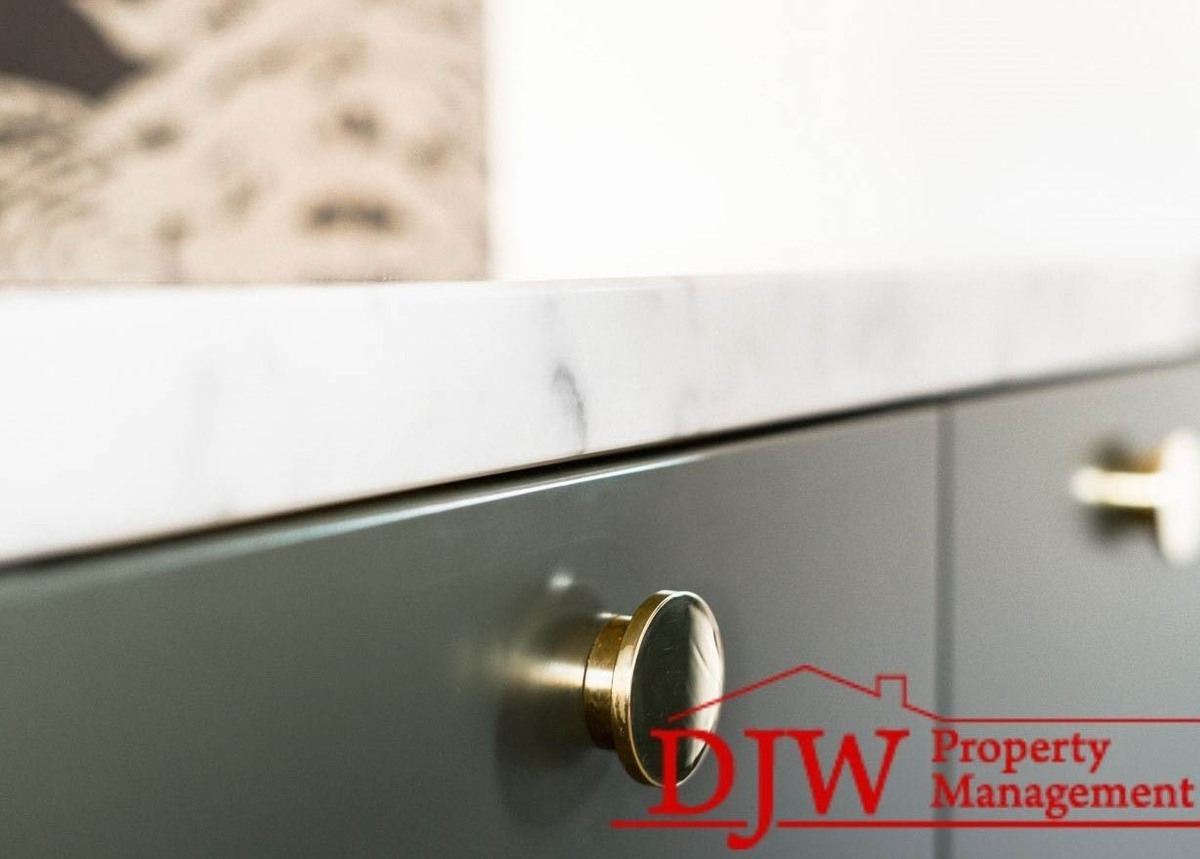 One of the most difficult parts of renting a home as opposed to buying one is the lack of freedom in decorating and remodeling. Many landlords will not allow you to repaint your bedroom, remodel a bathroom, or tear down a wall in your kitchen, and rightfully so! However, if you are itching to spruce up your rental in some way, there are smaller upgrades that can satisfy your needs. Below, the DJW Property Management team has outlined some decorating tips that can help completely change your rental home without causing an issue with your landlord. Check it out!
Removable Wallpaper
One way to completely change the look of your home is to repaint the walls. Unfortunately, most landlords don't want you to repaint because they've chosen a color they like and don't want to paint it again when you move out. To get around this, you can buy removable wallpaper. It's a simple solution to avoid painting while simultaneously bringing in some new color as you just peel and stick the wallpaper to your wall. When you're sick of the pattern/color or when you're moving out, you can just peel it off the wall, damage-free!
Upgrade Your Furniture
A great way to upgrade your living space without changing the house itself is to upgrade your furniture. Having couches, tables, chairs, tv stands, etc. that all match or closely resemble each other can be a huge difference maker in home improvement. It can make the home feel more complete than it would with mismatched furniture. Your landlord will be indifferent to you changing furniture because it doesn't affect the home itself (unless your rental came already furnished), but it can be a pricey upgrade if you get all matching furniture.
Swap Out Cabinet Hardware
This is a simple upgrade that can make a noticeable difference in your kitchen and bathrooms. If you're looking for a little revamp in those places, you can easily swap your cabinet hardware for new ones that match your style. Most handles and knobs are easily removed with a screwdriver, but you should always save the old hardware in the garage or storage area. This way, if your landlord wants them back to the original by the time you move out, you can just swap them out again.
Tile Stickers
Similar to the removable wallpaper, you can buy a tile sticker for your backsplash or floors. This sticker is easily applied and can also be removed damage-free! Although it doesn't look as good as real tile, it will still be an upgrade to your old wood floors that may have accumulated scuffs or scratches.
If you're looking for a rental property this spring so you can get started on customizing it, give DJW Property Management a call! We'll help get you placed in your dream home, and will provide amazing landlords that will make sure you're well taken care of. Give us a call today!